Last time,
vesperia was kind enough to share a link to DTB's official blog, in which there were pictures of the real-life locations where some events in DTB took place. Ever since I saw those pictures, I resolved to see as many of the DTB settings for myself as possible; after all, I'm in Japan right now, so I might as well take the opportunity to do so. I'd just like to share pictures of my "pilgrimage" so far.

I think it's just amazing how much attention the DTB staff have paid to detail. Walking around those places made me imagine the DTB characters being in those places and getting into action!

P.S.: (Off-topic) To anyone who's been viewing this, I'm really sorry! I don't know why, but things seem to be kind of wonky. When I tried editing the post because the cut just died, the pictures disappeared. Now I'm scared to edit this post again lest something happen. Hopefully things are fixed by now. Again, I didn't mean to clog up people's friends lists!


Season 1
Episodes 1-2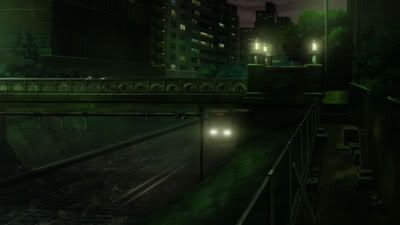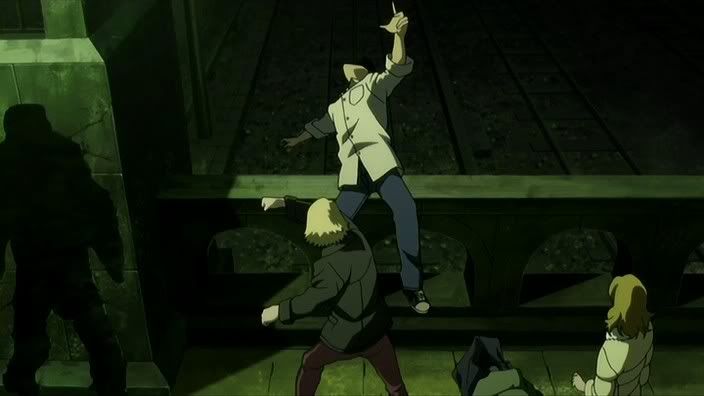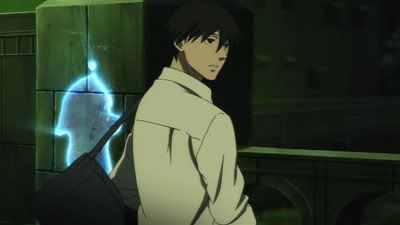 I can't remember the details of what happened here, but I think Hei was defending Chiaki from some thugs (or contractors?). This takes place in Harajuku, but I'm not sure on which bridge the scene takes place, as it looks like a combination of two bridges: on one hand, it looks like Mizunashi (Waterless) Bridge, the one above the train tracks, but on the other hand, the details are reminiscent of Meiji Jingu-bashi, a bridge right before Meiji Shrine. This place is known as a gathering place for people from many subcultures (especially visual kei and Goth Loli):


The waterless bridge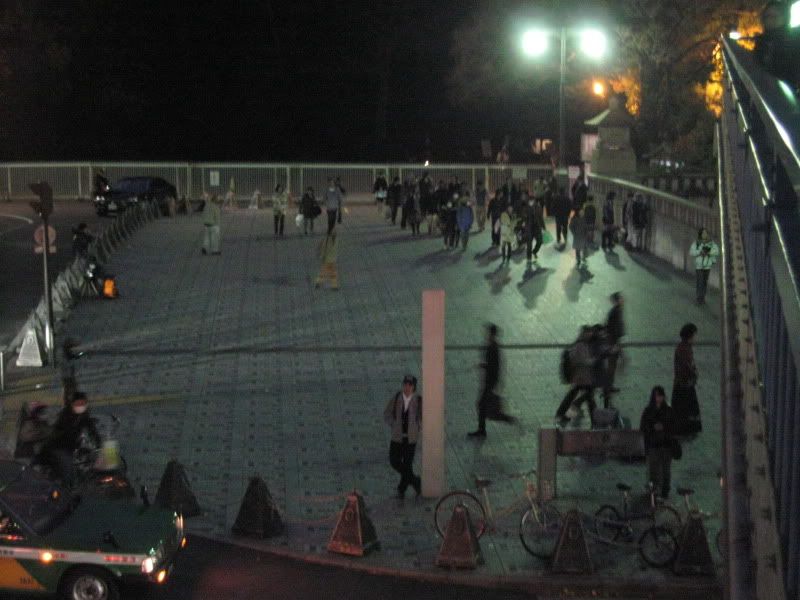 Meiji Jingu-bashi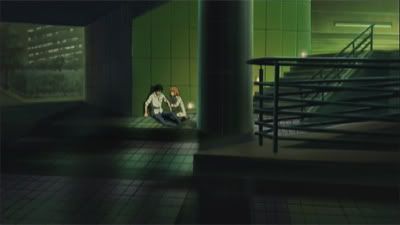 And this scene takes place in L Tower, Shinjuku. Unfortunately, it was a rainy day when I got there, so it was difficult to take nice pictures. Sadly, I wasn't able to take a picture of the exact same location in L Tower as the one in the pic above.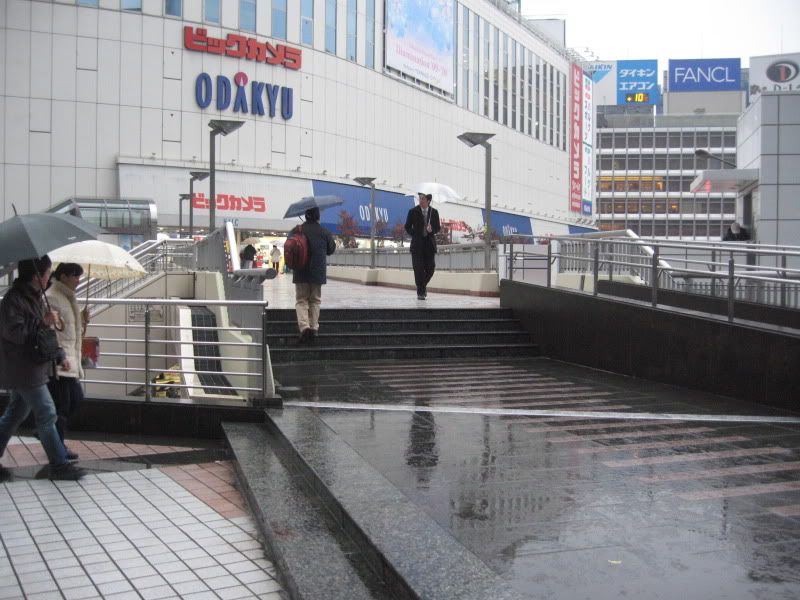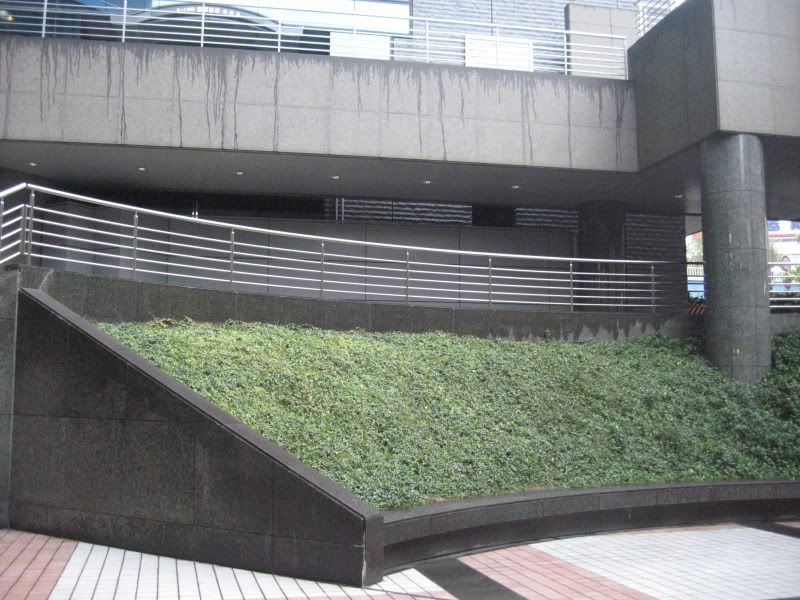 L Tower, Shinjuku
Episode 5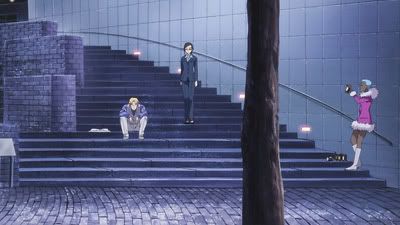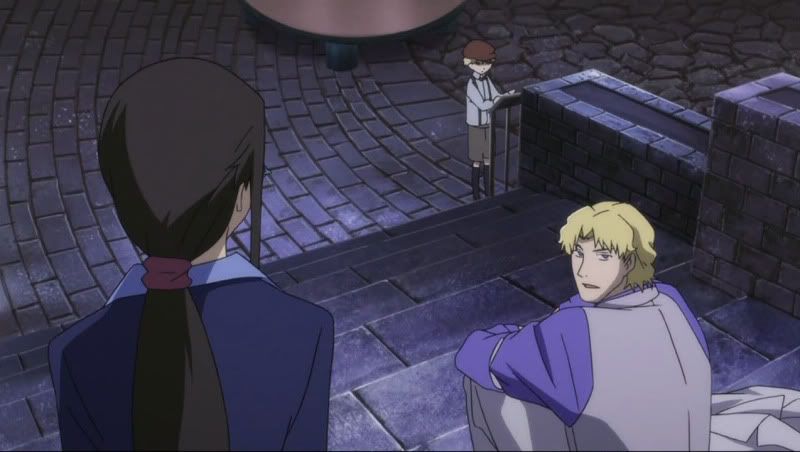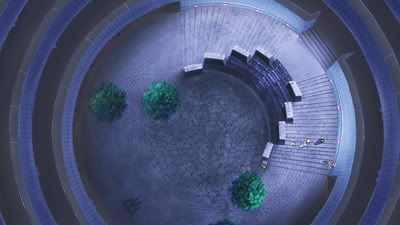 This scene takes place in Tokyo Opera City, also in Shinjuku. Aside from housing an opera hall, the place has shops and an art gallery.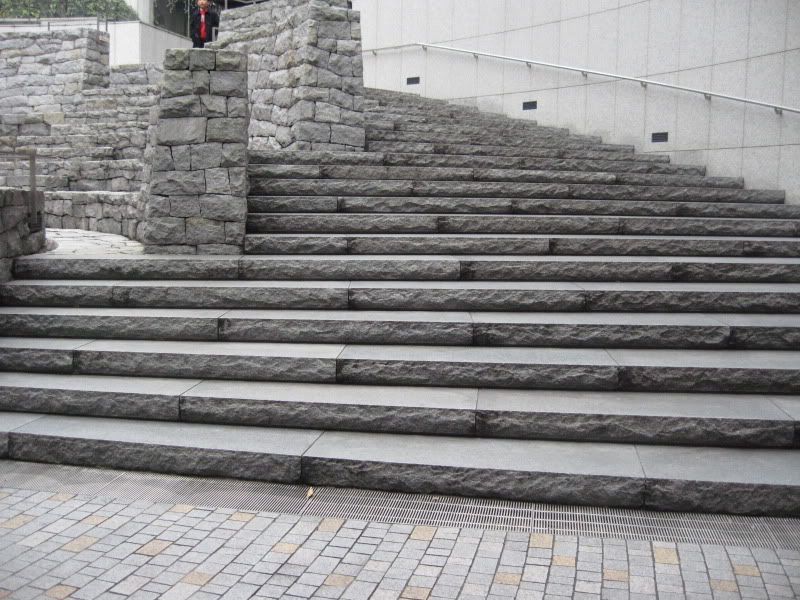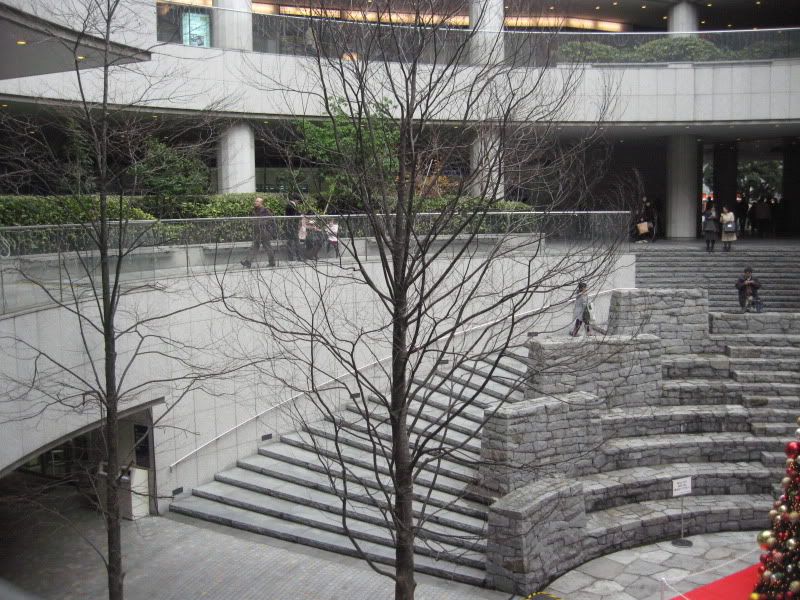 Episode 13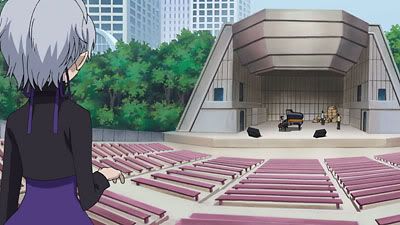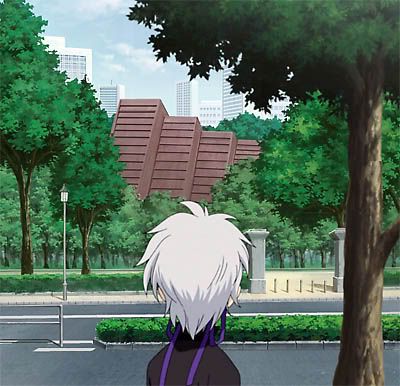 Yin wanders around in Hibiya Park. The outdoor music hall that she visits is also within that park. However, I couldn't enter the music hall; there were no performances when I got there so I could only see a bit of it by peering through fences: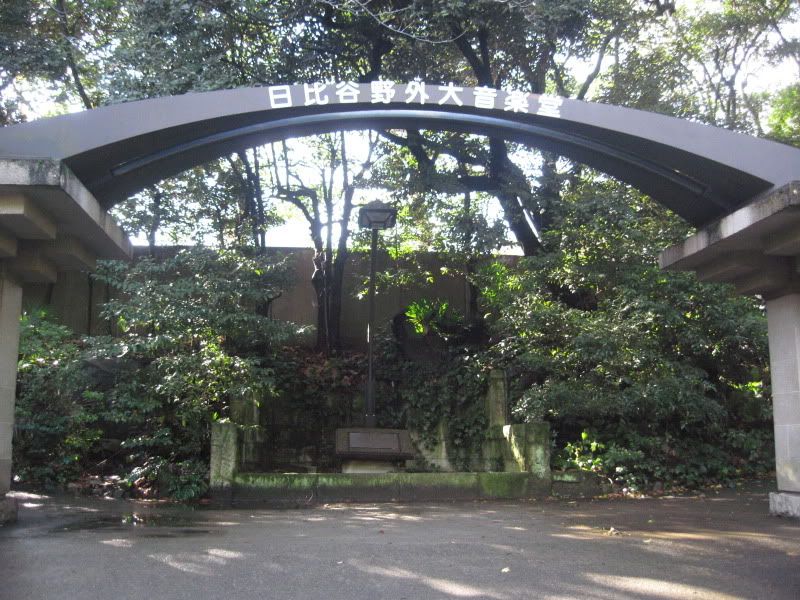 The entrance to the music hall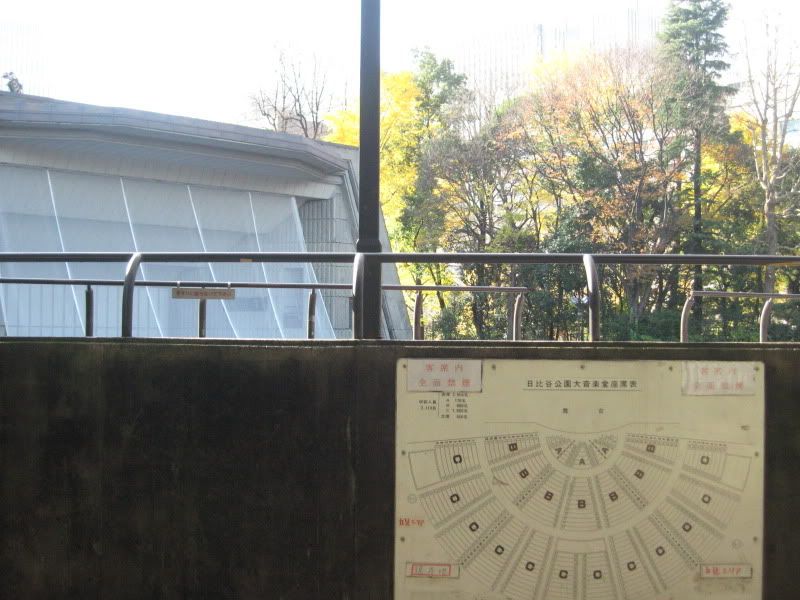 Hibiya Park is a beautiful place: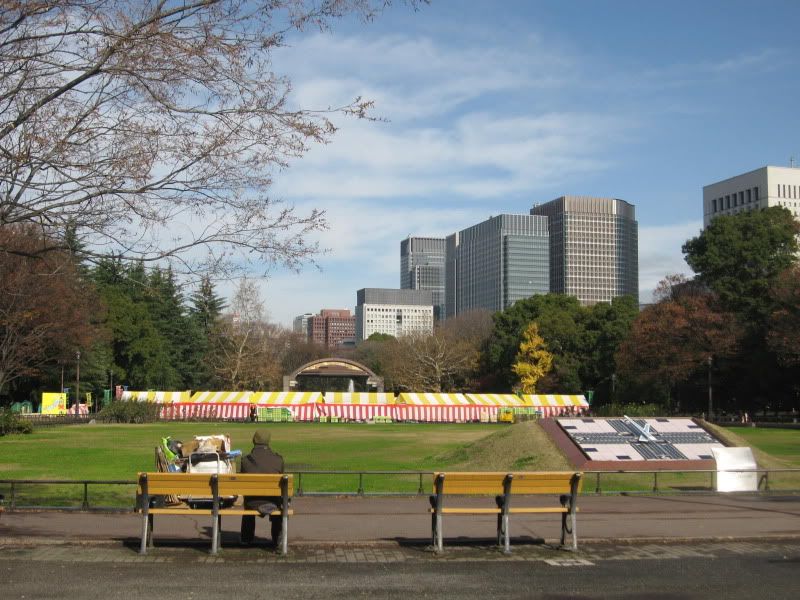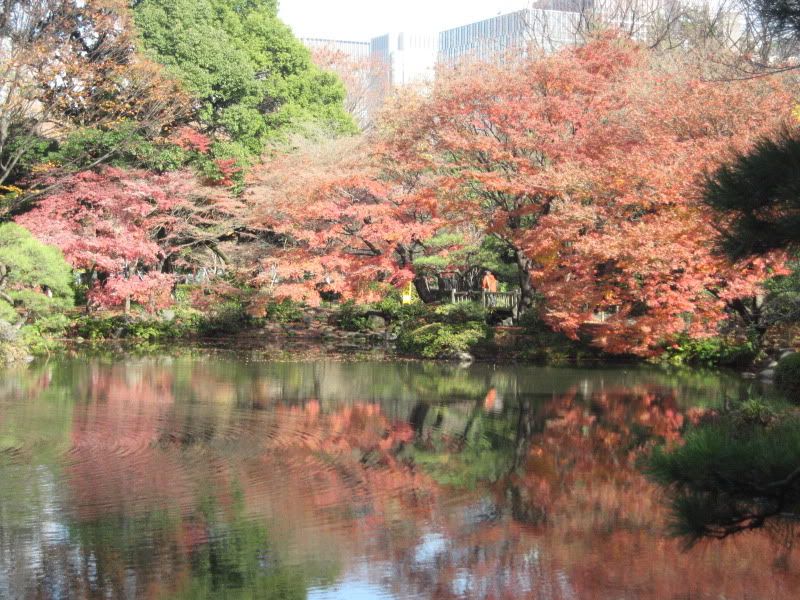 Episode 15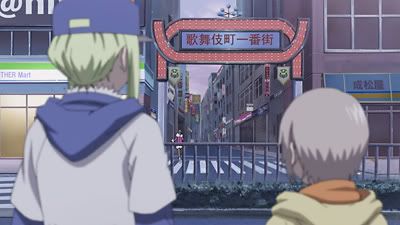 This is Kabuki-cho, a well-known red-light district in Tokyo. It's located in the Shinjuku area: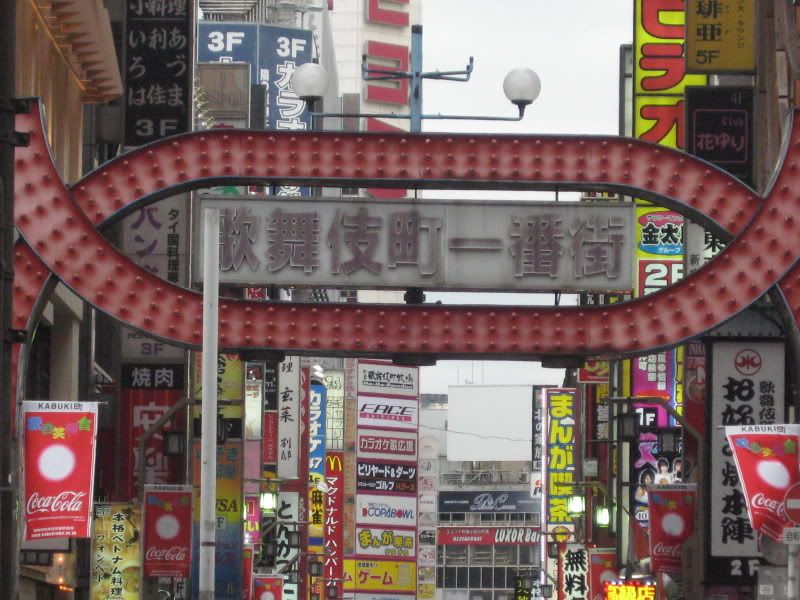 There was one more DTB location inside the area; it was featured in Episode 6. As much as I wanted to explore Kabuki-cho, I decided not to because I was alone at that time. I would really love to go to Kabuki-cho, but I've never gone there alone, and I doubt that anyone would want to go with me. Too bad; it really looks better at night.

Episode 22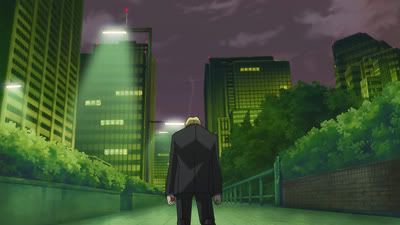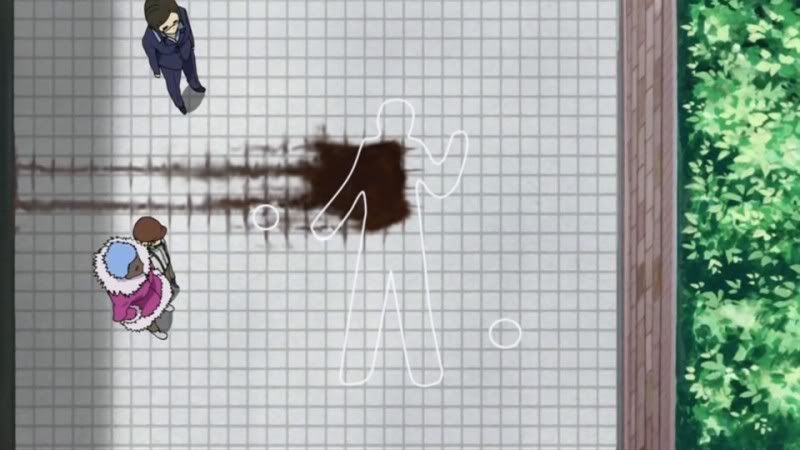 November 11 died outside the Sumitomo Building in Shinjuku. I wondered if some fans might have left beer, flowers and cigarettes outside the area but the street was immaculately clean, save for an umbrella that someone must've dropped.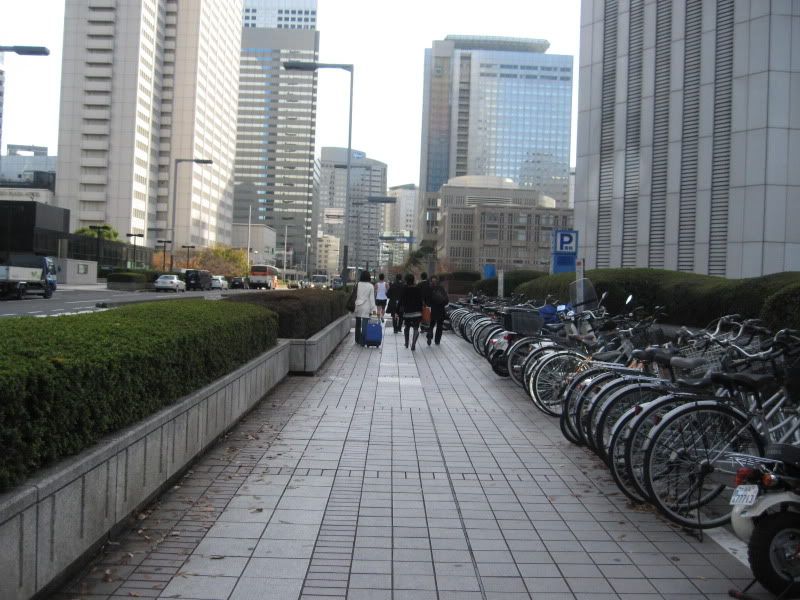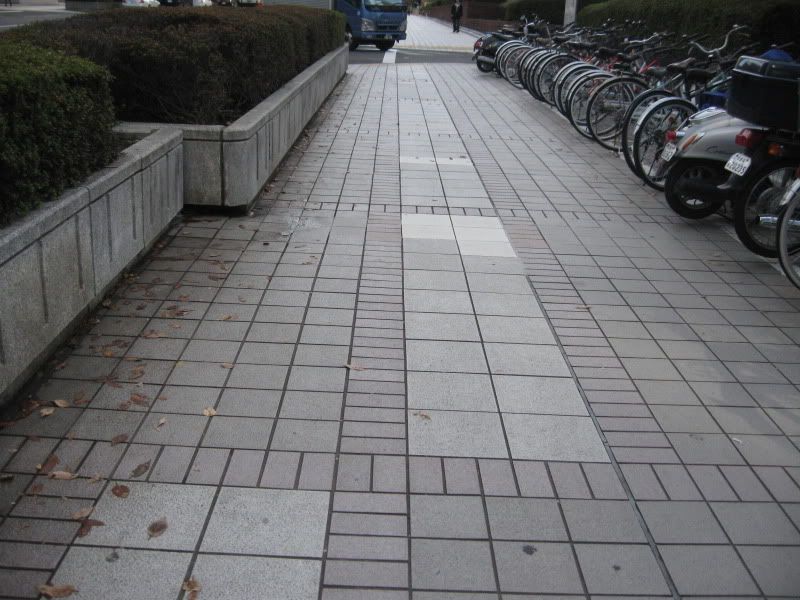 Episode 25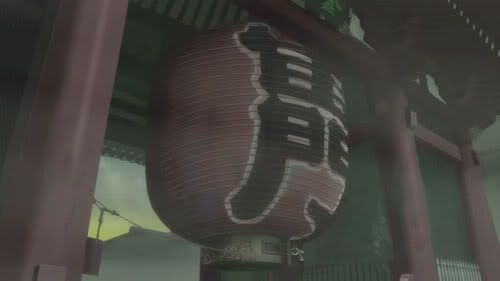 One of the iconic images of Japan, this is the Kaminarimon Gate (Thunder Gate) leading to Senso-ji (a.k.a. Asakusa Kannon Temple) in Asakusa: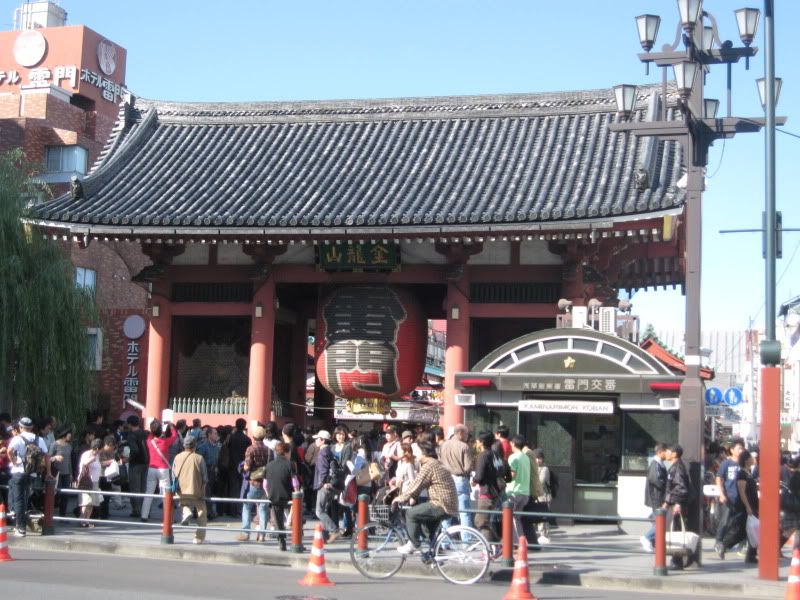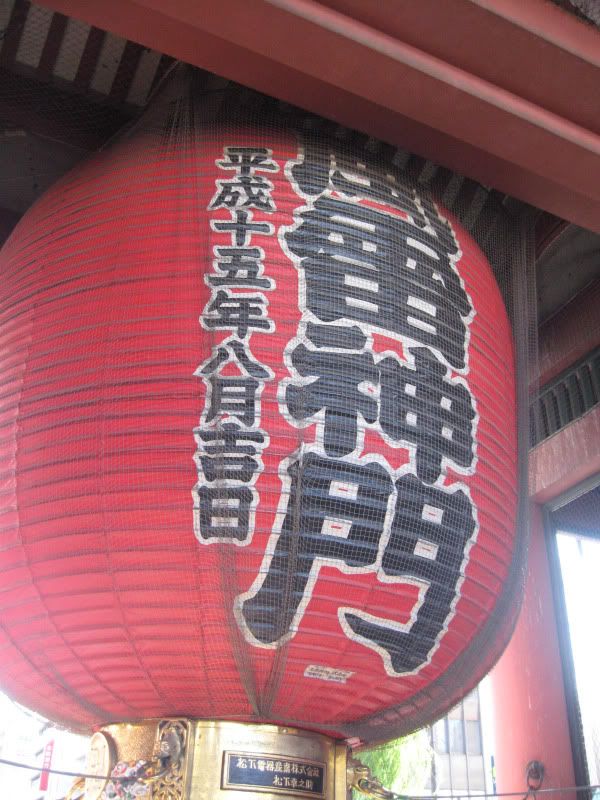 Season 2
I was really amazed and amused to see the showdown in Sunshine City! Sunshine City is about 15 minutes away from my university, so I knew that I just had to visit the place and take pictures after the latest episode came out. Indeed, the facade of Sunshine City in episode 11 really, really resembled the real Sunshine City. As I strolled around the place, I felt as if Madame Oreille and Misaki had just conversed there recently, and some Contractors might just show up... or Genma might be looking for his lovely-chan. XD

Pics from the anime: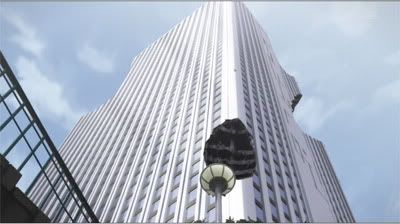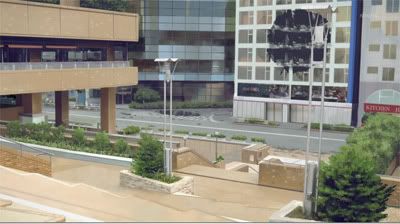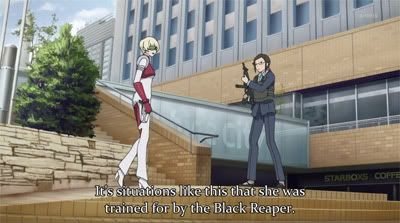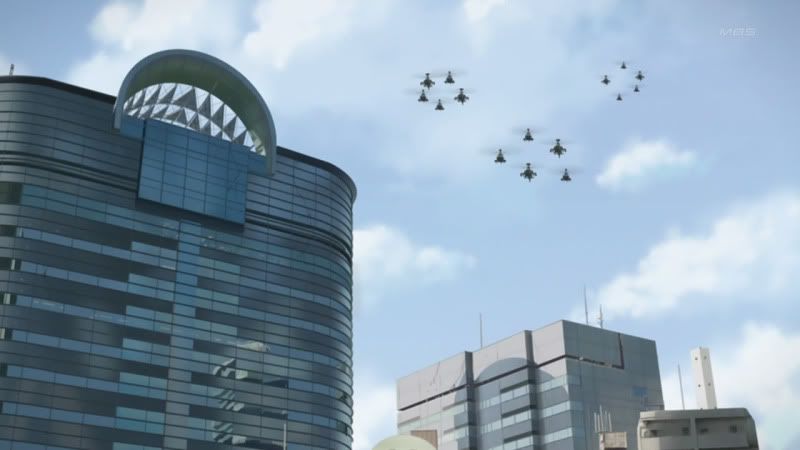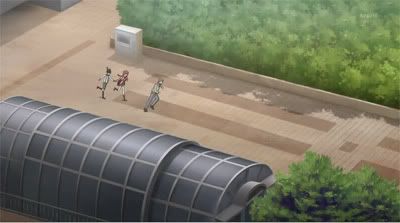 And... the real Sunshine City and some buildings surrounding it. Sunshine City is a huge shopping and entertainment complex - the place is like a maze with so many shops inside. The place also has an aquarium, an observatory and a small indoor theme park. Across a certain side of Sunshine City is Otome Road, a place that's famous for selling yaoi manga and doujinshi. Otome Road is also home to the flagship store of Animate, an anime/manga specialty shop selling merchandise, manga, DVDs and more.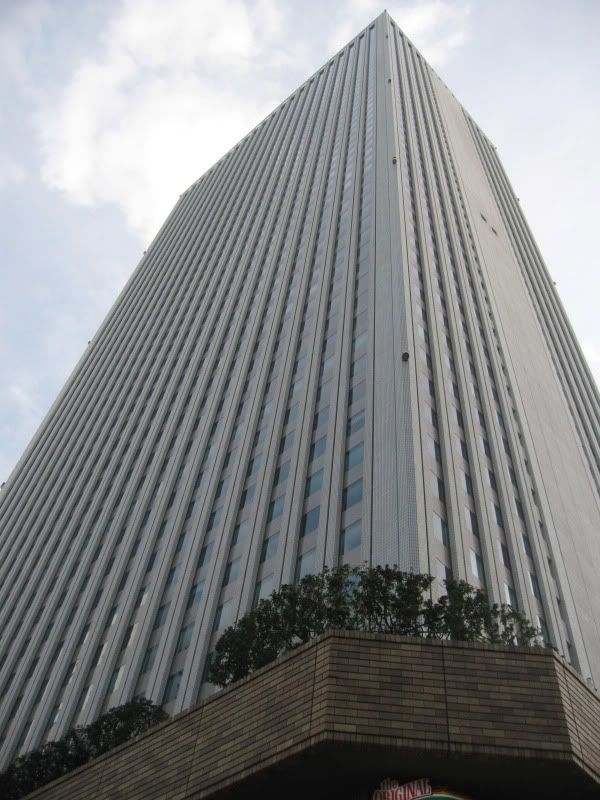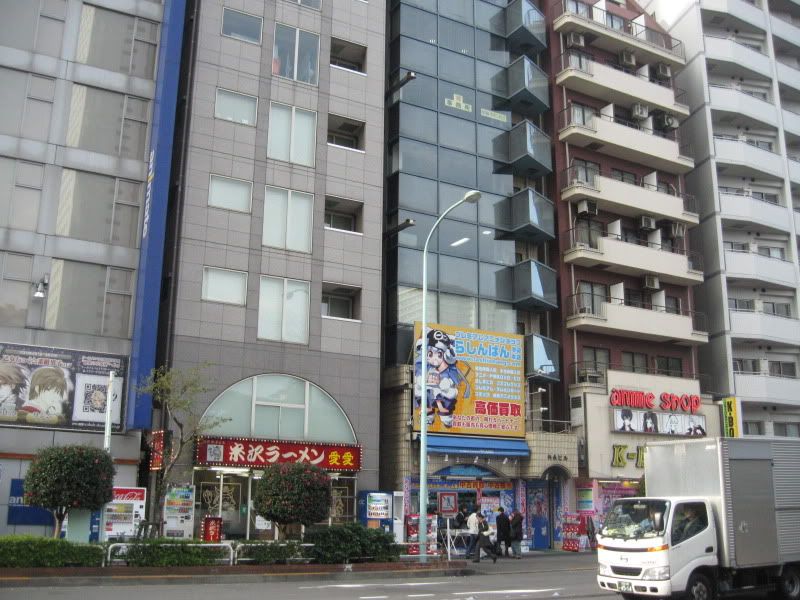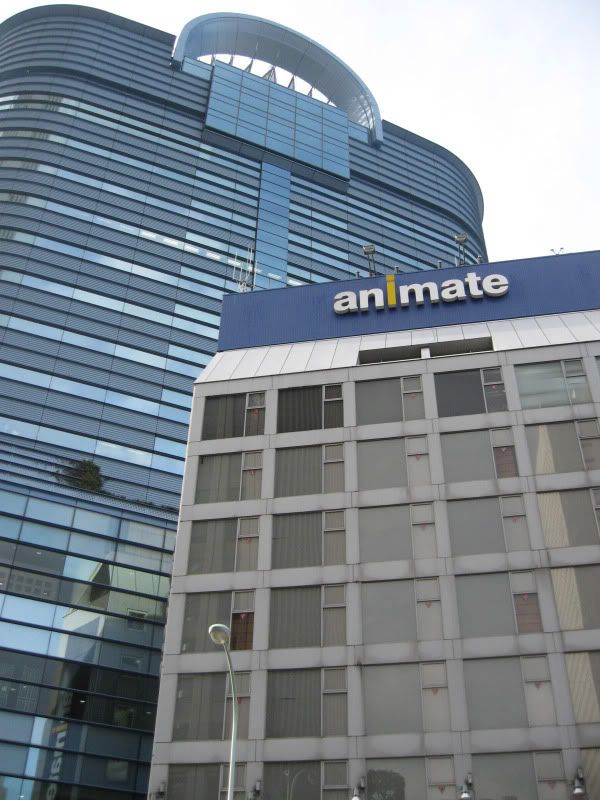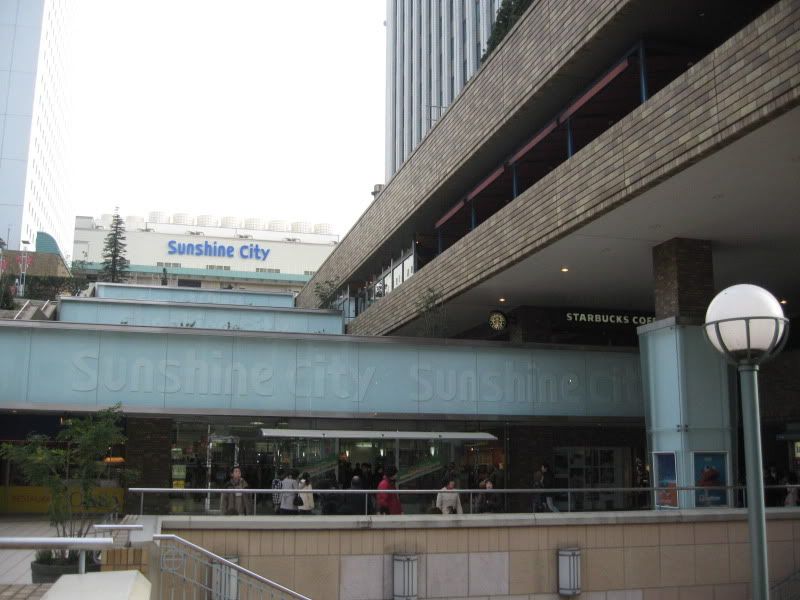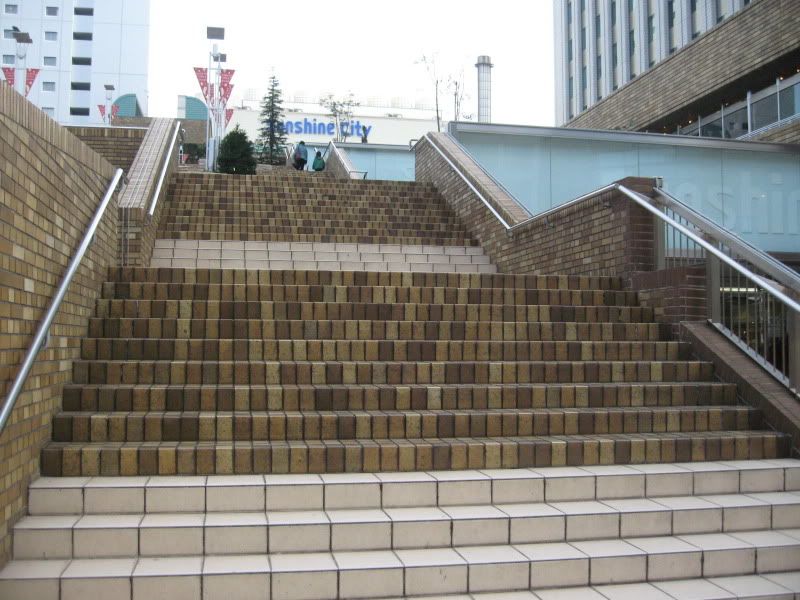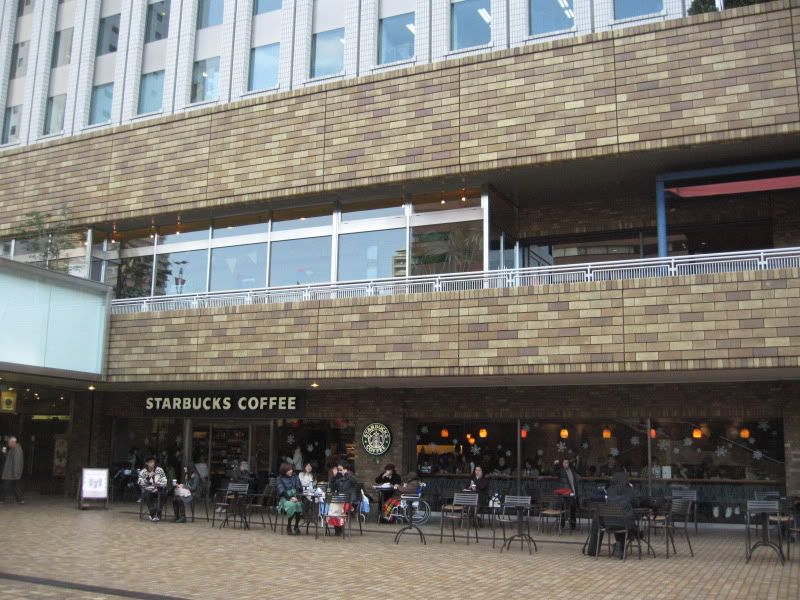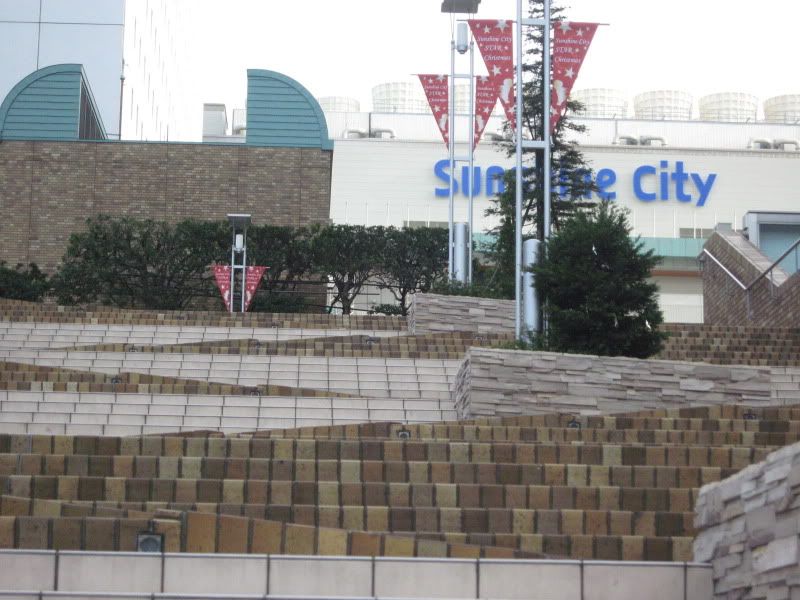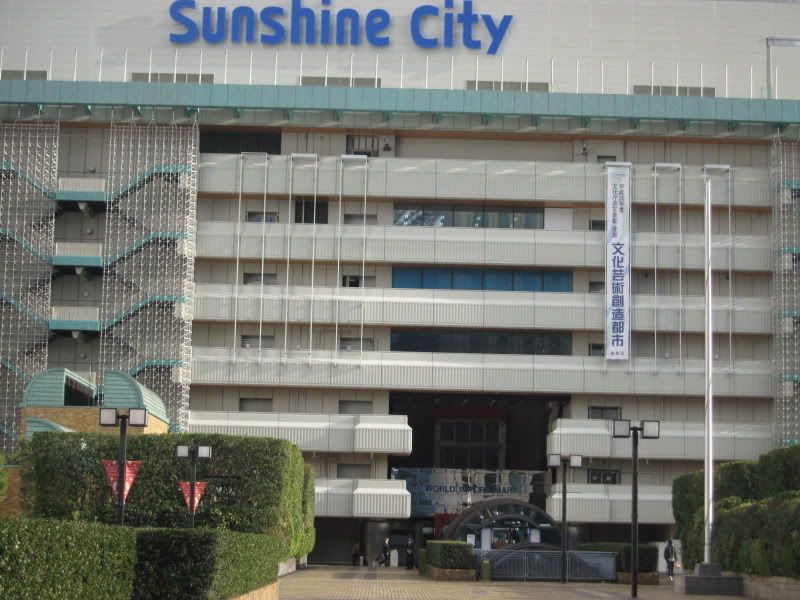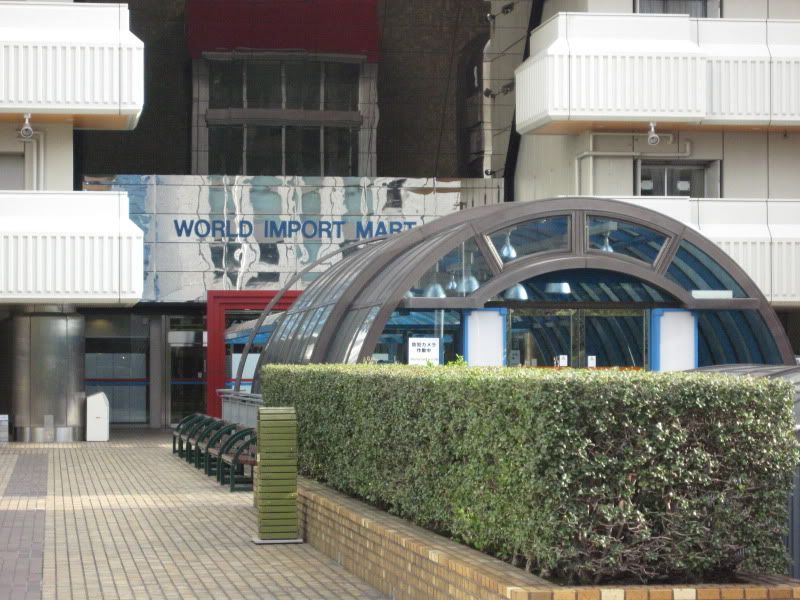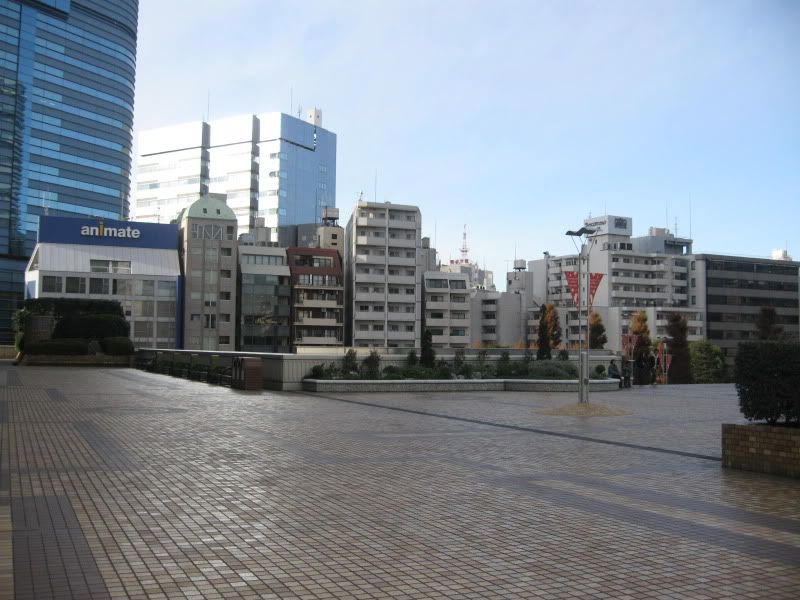 And... this is just a random picture that doesn't depict anything set in DTB, but I just had to share it because I noticed that Tokyo in the DTB universe has this dark, greenish glow. It's one of the things that I liked the best about the series because it made me feel just how dark and sophisticated this show was. Also, I don't know if this is just me, but the buildings in the DTB universe are shown in pretty cool angles. Anyway, this pic I took just screamed DTB to me. For some reason, the blue lights reminded me of the place from which Yin emerged in episode 10: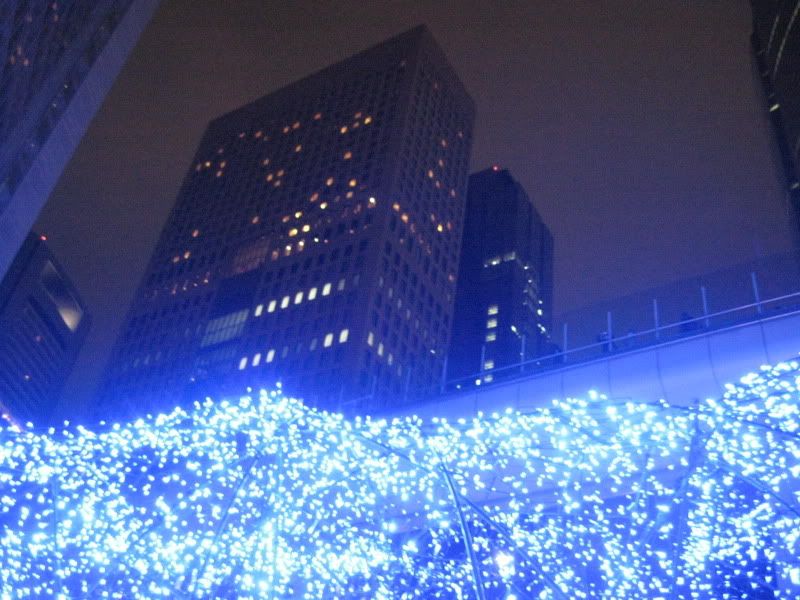 That's all for now. In the next few days/weeks to come, I plan to visit a few more locations from S1, the MIAC headquarters in Chiyoda (where Section 3 works), Sunshine City Aquarium and Mitaka (since there's going to be a star-gazing party over there on January 8). For the latter two locations, it'd be kind of lonely to visit them alone, so if I don't have a friend to go with me, I don't think I'll go. But I really hope to see as many DTB locations as possible!

Thank you to the following:
-
vesperia , for the heads-up;
- The DTB official blog, for the information and some of the screencaps you see here;
- Random Curiosity, Epic Win Anime Blog and Bokutachi no Blogfor the screencaps.